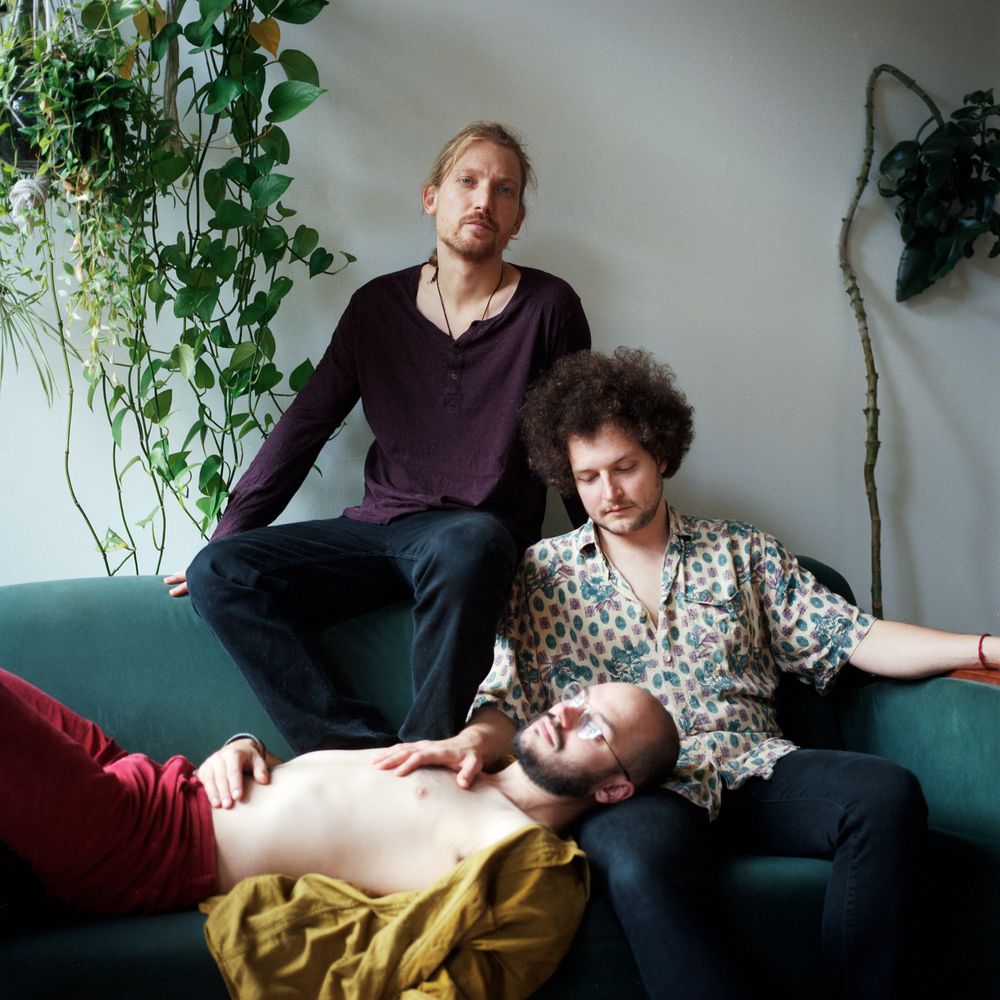 Subterranean Street Society
About
Subterranean Street Society is a Danish-Dutch trio that plays a mix of folk, alternative and grunge. Over steel metal resonator guitars, heavily overdriven hollowbody bass guitars, vintage cassette tape noise and dark-beating drums, a road worn voice shouts out poetic tales about tragic heroes, romantic love and vagabonds. Vulnerable story-telling with a manic edge based on a life travelling between venues, festivals and busking on the streets of Europe.
As a trio the band's live performance is rough, explosive and unpredictable. Still the group has more up their sleeve as they are able to bring out stripped-down rendition of their music. Featuring acoustic instruments, classic folk harmony vocals or even just the bare minimum of street music: one man and his guitar.

 
They have been spreading their addictive raw folk-grunge to the praise of audiences worldwide since 2016, touring countries such as Holland, Germany, Denmark, UK, Italy, Russia and having their music featured under the Netflix original 'Ragnarok'. Notably they have performed at the Dutch tv-show '2 meter sessies'. Here they presented their concept-album 'Twelve Steps' about alcoholism which was highly acclaimed in various dutch media (among others Trouw, OOR and Music Maker). On february 11th 2022 their third studio album 'Saudade' will see the light of day.

Saudade:
'Saudade' is a word unique to the Portuguese language and closely related to the traditional fado(folk) music of the country. It expresses a feeling of longing, melancholia and/or nostalgia.
With 'Saudade', Subterranean Street Society has created an anthem that praises the tradition of folk music. The songs, written by Puggaard-Müller, can in essence be described as dylan-esque. By incorporating horns, strings, choirs, samples and soundscapes to their palette they are exploring new sonic territory. Being inspired by the recent work of Nick Cave, Bon Iver, Sufjan Stevens and Fink, the band has challenged themself to take a more symphonic direction.

The album will be presented live at the Melkweg, Amsterdam on February 12, 2022. 
Louis Puggaard-Müller: Vocals/Guitar
Ivo Johan Schot: Bass/Guitar/Vocal
Joost Koevoets: Drums/Tape noise/Vocals
    As a trio the band's liv
"

Picture taken by Ehlana van Roijen "